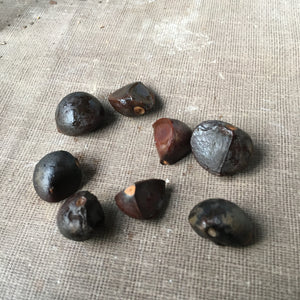 Camellia chekiangoleosa seeds
This Chinese species features large, distinctly orange-red flowers, and is closely related to C. japonica. The flowers are single with a large mass of yellow anthers blooming from late winter into early spring. Reports from this country indicate this is quite cold hardy, possibly even into zone 6. This is a showy species which deserves to be used widely in the landscape and hybridized with various species to push the limits of Camellias. Often, large apple-sized fruits are produced and the seeds can be pressed to make a high quality oil for cooking.
Hardy to USDA Zone: 7a, possibly 6b
Blooms (NC): Jan to Feb
**Seed orders are processed as time allows and are shipped via USPS. Please allow up to one month for delivery.
---
---
We Also Recommend